Shelton Welding and Fabrication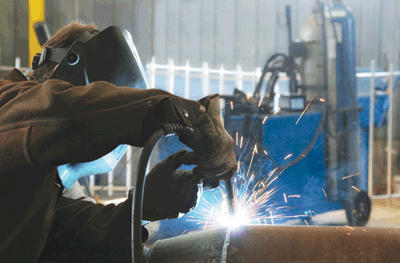 Since 1907, Western Machine Works has been the leading source for welding and fabrication repair in the Shelton, WA area. We cater to a diverse clientele and provide welding and metal fabrication services for many different industries, such as:
Heavy construction
Manufacturing
Specialty fabrication
Forest products
The primary objective of our fabrication and welding repair services is to keep businesses running. We strive to provide fast, accurate and affordable services on every project we take on for welding and fabrication in the Shelton area.
Regardless of the type, size or scope of any welding and metal fabrication work that comes our way, we handle it in the most dedicated and professional manner. We put extremely skilled, experienced technicians to work with top-of-the-line welding and fabrication tools. Needless to say, the job is completed flawlessly and to the customer's full satisfaction.
Shelton Welding Repair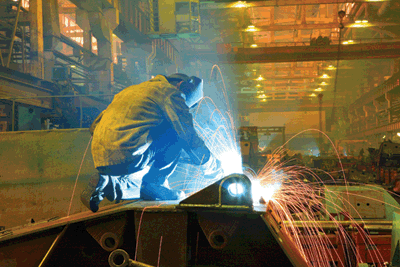 Equipment downtime can be a big hassle for businesses. Whether machinery breaks down due to human negligence or because of a technical fault, delay in its repair means work backlog and mounting losses. We understand this, which is why we offer 24/7 welding repair services in Shelton.
Businesses can turn immediately to us any time, day or night, when broken machine parts bring work to an abrupt halt. We schedule the required welding repair job promptly to get the equipment up and running in no time.
While focusing on providing speedy welding repair service, we also make sure that the quality of repairs does not suffer. We employ certified welders who work diligently to make welds that are:
Aside from performing in-shop welding repair, we offer mobile welding services to ensure maximum convenience for our customers.
Shelton Welding and Metal Fabrication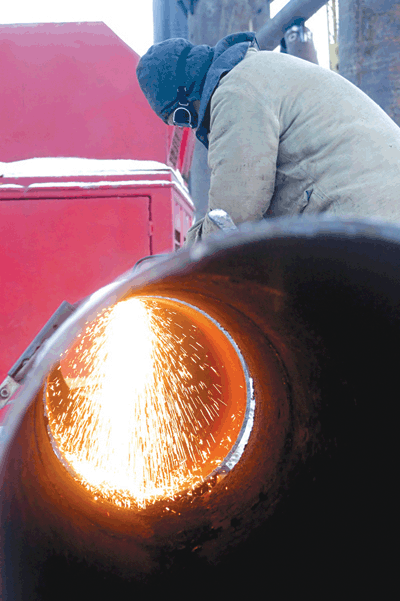 Finesse in workmanship is of the essence in welding and fabrication jobs. As one of the leading and longest-standing welding fabrication companies around, we understand this better than anyone else.
We have one of the most well-equipped welding and metal fabrication facilities in the Shelton area. Choose us for high precision welding and fabrication work - we promise youÕll be glad you did. We:
Employ very competent crew
Invest in the latest tools and technologies
Have adopted a streamline welding and metal fabrication process
Maintain high quality standards and adhere to them strictly
For top-quality welding and metal fabrication solutions, Shelton businesses should get in touch with Western Machine Works. Call (253) 777-1967 to schedule a fabrication or welding repair job with us.