About Western Machine Works
Western Machine Works is a family & employee owned business founded by Frank Schmitz in 1907 and now operating as a division of B&D Industrial. The company performs a full-range of machining services including engineering, welding and fabrication, hydraulics, custom machine parts and field service for industrial customers throughout Washington and the Pacific Northwest. Western Machine, much like B&D Industrial, has maintained a rich family and employee heritage. As such, the company has earned a regional and national reputation over the past 113 years as a value-based and solution-driven organization. Committed to nurturing this solid reputation, the company will continue to be marketed and operated under the Western Machine Works, Inc. name.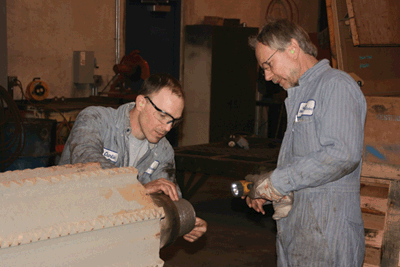 Western Machine Works, Inc. started in 1907 in our current location on Tacoma's tide flats. Frank Schmitz made the long journey from Luxembourg via a few brief stops in Chicago and Alaska. His goal was to own his own company and find a great place to live. Frank decided that Tacoma needed a general machine shop that could support the growing industrial market. Before too long WMW had a solid crew and solid base of loyal customers.
Moving ahead Frank's son Art came to join his father and eventually took over the business. Art was a man with a permanent smile and a dedication to customers like no other. As Art became more comfortable running the business, he continued to add to the team and eventually double the size of the business.
As we reflect on the rich history of Western Machine Works, Inc. many things come to mind. Without going into detail one thing stands out today more than anything. We are only here because of the many dedicated employees and amazing customers who supported us then and continue to do so today.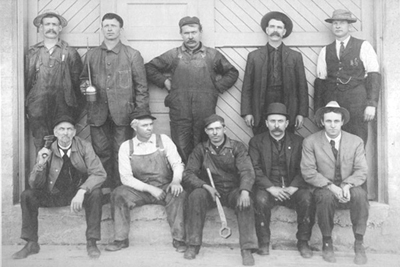 Many family owned businesses never make it past the third generation. This was now up to Phil Schmitz to prove wrong. Art's oldest son came to join his father much like Art did with Frank. Together they constructed a new building and continued to grow the business. Phil was a natural born salesman and enjoyed his close relationships with customers. Many of these customers remain close to him today.
Inside the shop is where the magic really happens. Western Machine Works, Inc. developed a reputation early on as the shop you can always rely on. As the customer base grew, so did the knowledge. Shop apprentices entered the business at young ages and often spent their entire careers with the company. Many talented individuals had long and successful careers here at WMW. These employees, especially those of Art and Phil's era will never be forgotten. They were the true "old school" machinists. These machinists were also teachers and mentors to the young aspiring apprentices that came through the shop. This model helped pave the way for what would soon be another generation.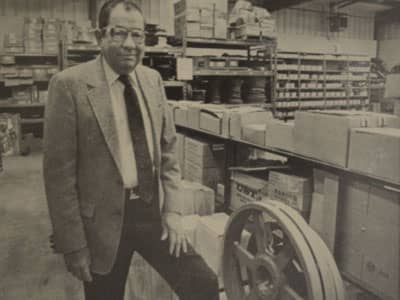 We made it! Fast forward to the year 2000 and Phil's youngest son J.P. Schmitz came along to give the business a try. His first impression was one of true uncertainty. That said, it did not take long to see the potential for the next generation. Phil added a full-time mechanical engineer to support his staff and customers. He hired an all-star office manager (Petronella Boose) who launched our first computer system. Next, he promoted his most talented and dedicated employee to the role of shop foreman. Phil, Milt Turco (Turco Engineering), Petronella Boose, Steve Salter (Foreman) and J.P. Schmitz were ready to take on the next generation.
The new generation was off and running. Steve Salter & J.P. Schmitz built up a solid team of machinists, millwrights & welders. The customer base continued to grow, and the business continued to evolve. With that, WMW started to work closely with B&D Industrial based out of Macon, Georgia. B&D is a family and employee owned industrial supplier that wanted to expand in the Pacific Northwest. The two companies share similar histories and values. The fit was right and without too many details, WMW joined forces with B&D Industrial in the Fall of 2018. Today WMW operates as a division of B&D Industrial and are proud to be a family and employee owned operation. The two businesses together share 7 generations and look forward to many more.