About Western Machine Works
Western Machine Works, Inc. was founded by Frank Schmitz in 1907.
We're a privately held and family owned, 4th generation company.
Local Industries have trusted us with three crucial needs.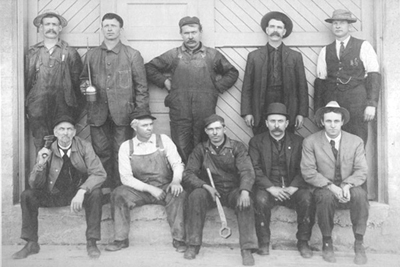 Machine Repair
Precision Engineering
Manufacturing
Frank Schmitz believed our services should be affordable, accurate and keep businesses running.
The 1930's
We began servicing the forest product industry. Services included manufacturing tools, saws, hogs and other products. We became known around the world for custom door manufacturing machines. We exported to Australia, New Zealand and numerous European countries.
The 1940's
In the late 1940's Frank's only son Arthur Schmitz added the roofing industry. We continued to serve the forest products industry. And we never compromised our quality of work, craftsmanship and customer service.
A Winning Team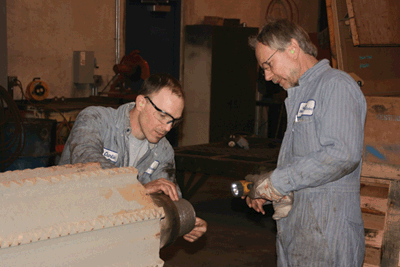 Staffed with Highly Experienced Journeymen
Average of 10-15 Years Experience
Union Certified Personnel
Apprenticeship Cards
Certified Mechanic
Drug Tested
First Aide and CPR Certified
Monthly Safety Meetings
Arthur Schmitz was quite a character and a well known businessman in Tacoma, WA and industries of the Tideflats. But he wasn't all business. Art enjoyed his two sons, Phil and David.
He enjoyed the football season during Apple Cup weekend. Art was a 1932 graduate of Washington State University. Phil was a 1963 graduate of the University of Washington.
Both were former team recruiters. They had lively discussions about who had the better team that year. Although rivals in football they teamed up to run Western Machine Works, Inc. Their team work helped us flourish to the third generation.
Together Art and Phil built their team Western Machine Works, Inc. They turned it into a precision custom job machine shop. Each of our journeyman machinists and certified welders were recruited to fill specific areas of expertise.
We're directed by our General Manager, Steve Salter. The machinists complete intricate and technical projects. These include building new proto-types, shear, punch, tool and dye work. And field projects such as rebuilding large scale gearboxes and coupling setups on-site.We provide on-call machinist services 24 hours a day, 7 days a week. We recognize down machines cause massive losses and we respond quickly. Our qualified and skilled journeyman machinists will return your machine to proper working order.
The Present
James P. Schmitz continues our tradition of fast and effective service. J.P. and Phil have partnered with Milt Turco, of Turco Engineering & Manufacturing. They serve as an in-house engineer.
They're licensed with a solid mechanical background. Together with our team of precision machinists, we are developing the next successful one hundred years.
Our 16 employees insure our reliable services. We offer a full range of specialty skills and the extraordinary dedication of our staff.
We employ Journeyman Machinists and Certified Welders with extensive repair expertise. When you call Western Machine Works you are calling the best.
Contact your Machine Repair Specialist today at 253.627.6538.Western Machine Works keeps you up and running!
Western Machine Works

652 East 11th Street
Tacoma, WA 98421
T: (253) 627-6538
F: (253) 383-7585
All repairs guaranteed. Available 24 hours a day.