Heavy equipment parts can be damaged, because of several causes.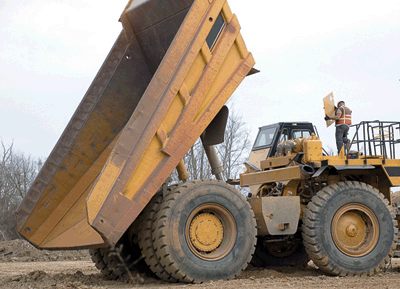 Collisions
Corrosion
Faulty Parts
Wear and Tear
Poor Design
Improper Maintenance
Trust your heavy equipment repair needs to Western Machine Works.
All Heavy Equipment Types • Welding • Manufacturing • Machining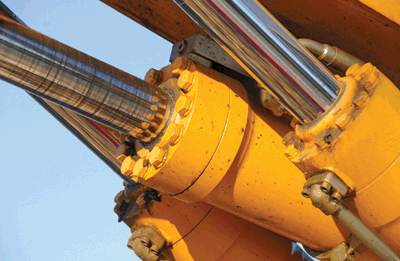 Cat Loaders
Dozers
Paving Equipment
Tractors
Backhoes
Big Buckets
Realigning
Re-Bushing
New Bucket Linings
Garbage Trucks
Cylinders
From welding to engineering we can handle your heavy equipment repair needs.
Heavy Equipment and Machinery Repair and Maintenance
We offer excellent heavy equipment and machinery repair and maintenance services. Our goal is to get you back on the road, so you can stay productive.
Hydraulics
Bearings and Washers
Pins and Bolts
Gear Boxes
Air Pressure Systems
General Machine Inspections
Worn Part Replacement
Machine Electrical Systems
Get back on the road to high productivity with our repair and maintenance service.
Fully Equipped 15,000 Square Foot Machine Shop Facility
Inside we have everything needed to repair your heavy equipment.
Convenient Drop-Off Location
Fast Turnaround Times
On-Site Mechanic
Part Repair, Design and Rebuild Service
Maintenance Plans
Computer Aided Equipment
Other Repair Services
Complex Equipment Rebuilds
Heavy Equipment Modification
Component Repairs
General Repairs on Wear Items
Line Boring
General Welding
Rotex Bearing Repairs
20 and 10 Ton Crane Capacity
Additional breakdown problems occur due to improper calibration and overrunning your machines capabilities.
Don't settle for repair services that are slow and of low quality.
Choose the place for machine repair, precision engineering and manufacturing.
Contact your Machine Repair Specialist today at 253.777.1967.
Western Machine Works keeps you up and running!
Western Machine Works

652 East 11th Street
Tacoma, WA 98421
T: (253) 777.1967
F: (253) 383-7585
All repairs guaranteed.Available 24 hours a day.