Proper engineering can keep your equipment running and productive, beyond its expected service life.This allows your company to be more productive, efficient and profitable. We offer comprehensive and thorough design/build engineering services.
Manufacturing Design and Fixing Mechanical Engineering Problems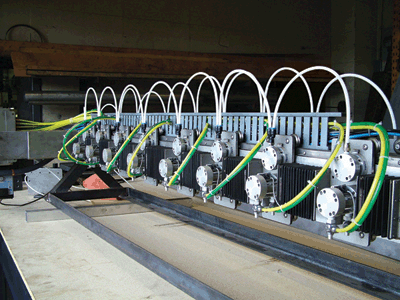 Is your equipment suffering from these design symptoms? Let us help you address and resolve these issues today.
Using Wrong Parts for Building Machines
Improper Applications
Poorly Built Parts
We work to help you design, engineer and build machines, so they work properly. And have a longer lasting service life.
Equipment Design Services • Retrofitting • Programming • Machine Development
Our designs and engineering help you run your operations smoothly and affordably.
Prototypes
Automated Machine Design
Concept Development
Redesign/Retrofitting
Consulting and Concept Development
Motion Control
Computer Aided Design (CAD)
PLC Programming (PLC Direct, Omron, Allen Bradley and RS Logix)
Mechanisms and Devices
Manufacturer Equipment Design & Build Engineering Team
Our experienced team works with you to develop and build the machines and parts you need.
Custom Machines and Parts
On-Site Mechanical Engineer
On-Site Journeyman
Designing and Retrofitting Existing Machines
Maximize Machine Efficiency and Production
Rebuild or Design Poorly Made Parts
We'll help you automate costly, labor intensive tasks.
Mechanical Engineering • Machine Automation Design & Build
Our certified Mechanical Engineer insures your parts and designs work properly.Machines and equipment designed and built by us are stamped with their approval.
Machine Automation Design and Build
Prints and Duplication
Remake Old Prints
Up-to-Date Prints
Design Approval and Works Correctly
The Mechanical Engineer and Journeyman work together to make sure you get the product you're after. From mixers to machine automation choose Western Machine Works for your design/build engineering needs.
Contact your Machine Repair Specialist today at 253.777.1967. Western Machine Works keeps you up and running!
Western Machine Works
652 East 11th Street
Tacoma, WA 98421
T:(253) 777.1967
F: (253) 383-7585
All repairs guaranteed. Available 24 hours a day.