Welding and Fabrication Repair • Metal • Steel • Welders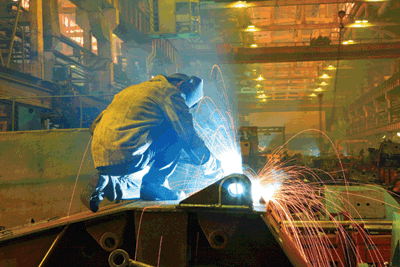 Does your metal have holes, cracks, warps or other metal defects?
Our Certified Welders can handle all types of welding projects
Industrial Manufacturing Repair, Modification & Fabrications
Heavy Equipment
Mobile Welding Service
Certified Welders
Small or Large Welding Repairs
30 Ton Lifting Capacity • Heavy Welding Projects
You need strong, flexible and durable metal. Choose our welding and fabrication repair service.
Welding Repair Services • Sheet Metal • Fabrication and Modification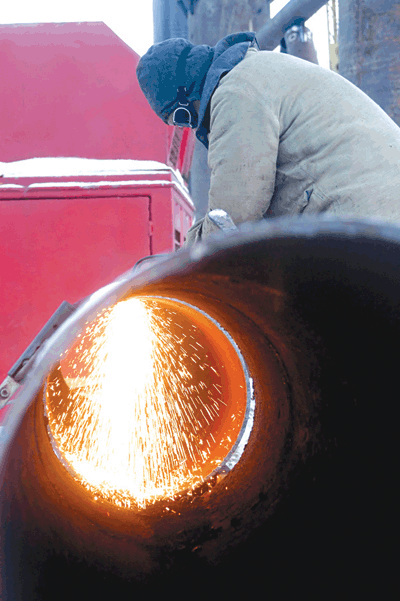 We've recently expanded our shop to accommodate your welding needs.
When you need fast and accurate welds and fabrication our certified team is ready to assist you.
24 Hour On-Call Service
Sheet Metal Fabrication and Modification
Failure Analysis
Custom Alloy Selection
Gas Tungsten Arc (TIG)
Gas Metal Arc (MIG)
Duel Shield
Flux Cored Welding
Stick Welding
Brazing and Soldering
Heliarc
Scarfing
Heat Straightening
For the best in welding and fabrication repair contact Western Machine Works today.
Welding Projects • Manufacturing Equipment • Parts and Machinery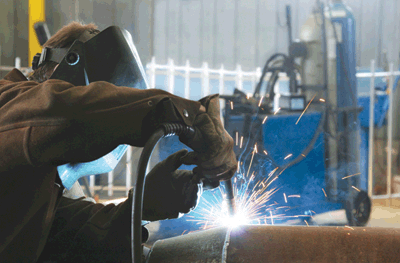 Our certified welding experts can handle any type of welding projects.
Manufacturing Equipment Repair & Service
Heavy Equipment Parts
Small to Large Tooling • Bridges
Saw Mills, Pulp and Paper Production Facility or Waste Water System Repairs
Marine Parts and Machinery
Welding Materials • Machine Shop Welders
We're skilled in handling all types of metals for welding purposes.
Steel
Sheet Metal
Aluminum
Nickel
Titanium
Quality Welding Facilities
Your project will get the attention to detail, quality and high grade welding materials it needs.
We have one of the best welding facilities in the country.
Certified Welders
Accurate Welding Equipment
Large and Small Scale Projects
Welding Safety Equipment
Expanded Facility
Do you need high quality welding repairs? Contact your Machine Repair Specialist today at 253.777.1967 Western Machine Works will keep you running
Western Machine Works
652 East 11th Street
Tacoma, WA. 98421
Office: (253) 777.1967
Fax: 253.383.7585
All repairs guaranteed. Available 24 hours a day.