Bremerton Welding Shop
Are you searching for a welding shop in Bremerton, WA? Western Machine Works gives you quality welding service at reasonable prices. Our Bremerton welding shop has a capable crew ready to take responsibility for your needs. We ensure we use high-quality tools to perform welding at your convenience.
Our Bremerton welding shop is well-ventilated, as the smoke produced in the welding process is harmful. We use a double crane and other equipment in our Bremerton welding shop to make it easier to perform services efficiently. We have recently accommodated our shops for your welding needs. Our shop has safety equipment ready.
Explore our range of services or other offerings, including:
Dual shield
Brazing kit
Welding pen
Welding equipment
Call Western Machine Works for a Bremerton welding shop that has a great reputation in the region!
(253) 777-1967
Bremerton Welding Repair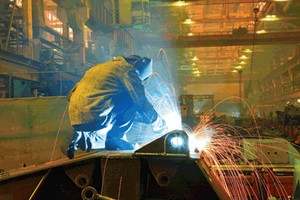 Call our experts if you want to remove cracked material with the help of welding services. Our customers have trusted our Bremerton welding repair service for many years. If you have a cracked iron that needs a Bremerton welding repair service, contact us and get our services.
Come to our welding shop because working with a cracked material or a machine is something only professionals should handle.
Working with cracks or breakage can be seamlessly handled by experts like ours, especially in the cases of fatigue loading conditions. Hence, get our Bremerton welding repair service and rest assured about your future work.
Call us if you need fast and accurate service at a compelling price. Our company will provide the Bremerton welding repair service at reasonable prices. Connect with us for the well-qualified team to help you with:
Custom Alloy Selection
Gas Tungsten Arc (TIG)
Gas Metal Arc (MIG)
Duel Shield
Call Western Machine Works for your questions regarding Bremerton welding repair!
(253) 777-1967
Bremerton Welding Services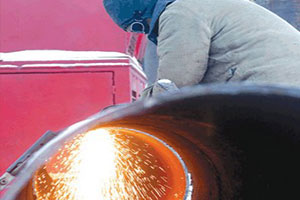 Our Bremerton welding services include fabrication and other significant services for your cracked material. If you want welding repair services in your town, connect with us for quality services. Our experts can handle any type of welding project, so contact us for quality service. Speak with us for our Bremerton welding services.
You can rely on us for a well-qualified team to perform your Bremerton welding services. Connect with us, and rest assured that your project is safe. Contact us if you are looking for a reliable company to provide you with Bremerton welding services or learn about:
Flux Cored Welding
Stick Welding
Brazing and Soldering
Heliarc
Hire Western Machine Works when you are in need of Bremerton welding services!
(253) 777-1967