Auburn Welding and Fabrication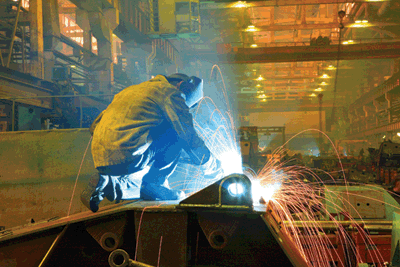 Certain equipment that is warped or has holes in it can be put to use again after it is repaired. If you are looking for a reliable company that provides welding and metal fabrication, we can help.
We at Western Machine Works offer high quality welding and fabrication repair services for Auburn, WA residents. As a reliable and certified company, we handle all types of welding and fabrication projects, such as:
Welding of heavy equipment
Modification and new fabrication
Industrial manufacturing repair
Small or large welding repairs
You can rely on our highly skilled, trained, and experienced technicians for all types of welding and fabrication jobs. Equipped with the latest and best quality welding and fabrication tools, we assure you of high quality services at the most reasonable prices.
Auburn Welding Repair
There is no point in wasting equipment whose metal has warped or developed any other kind of defect. When you can us, it can be repaired by welding. We have been providing welding repair services for Auburn residents for a long time and cater to all sorts of welding repair projects, small or large.
Some of our welding repair services include the following:
Flux cored welding
Stick welding
Brazing and soldering
Scarfing
Heat straightening
Being a reliable and experienced company for welding and fabrication, we follow the welding repair procedure that is appropriate for the repair of your equipment. You can rely on us for superior welding repair service done satisfactorily and within your budget.
Auburn Welding and Metal Fabrication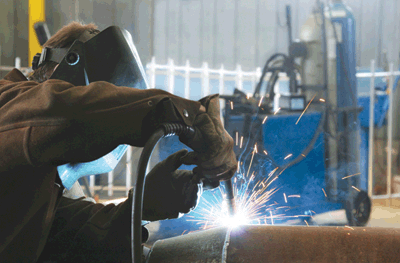 With the plethora of companies offering welding and metal fabrication in Auburn, choosing the best one can be a daunting task. However, you can consider the following factors to choose the best company for welding and metal fabrication:
Experience
Reliability
Use of the latest techniques
Affordability
You can choose us for welding and metal fabrication in Auburn as we qualify on all these aspects and more. We provide different types of fabrication depending upon your requirement.
We are sure that you will be highly pleased with our welding and metal fabrication work. With us as the company for welding and metal fabrication, you can rest easy regarding the choice of the fabrication process, as we always consider the preference and budget of our clients.
If you have any requirements for welding and metal fabrication or welding repair service in Auburn, call Western Machine Works at (253) 777-1967.